Affinity Landscaping: Columbia's Premier In Landscaping Services
We're Columbia's landscaping leader, with top-rated services including: lawn care and maintenance; commercial landscaping services; landscaping creation and installation; and sprinkler repair and installation. We exceed the levels of quality lawn and landscaping service provided by national companies, and our prices are competitive with those corporate landscaping companies, and with local Columbia contractors and side gig landscapers. When you trust Affinity Landscaping with the care of your Columbia home or business, you can look forward to stunningly beautiful outdoor spaces and the reassurance that we'll keep them that way.
Historical town, college town, army town, state capital, cultural center: Columbia is hard to pin down, but with something for everyone, it's a great place to live. Affinity Landscaping is proud to serve the neighborhoods and businesses of Columbia with a complete suite of affordably priced landscaping services customized to each customer's needs. From front yards to football fields, Affinity Landscaping has got you covered.
Columbia Lawn Care Made Easy
What fertilizer is best for Centipede grass? What nutrients are lacking in your soil? How much and often should you water? Is it better for a lawn's health to be scalped or left tall? Unless you're an avid turf aficionado you may not know the answers to these questions. The turf doctors at Affinity Landscaping are experts on lawn health and know all the local tricks to keep your lawn healthy, green, and free of bald spots. Lawn care doesn't get much easier than calling Affinity Landscaping for dependable service you can trust, at affordable prices.
Columbia Lawn Maintenance Made Easier
Chores are easiest when someone else does them for you, and lawn mowing and maintenance are easiest, and yield the best results, when you trust Affinity Landscaping to do them for you. Smart homeowners eventually learn that DIY can also stand for Don't Injure Yourself, and that considering the time and effort required, fuel and tool expense, and the possibilities of very expensive emergency room visits, hiring a trustworthy pro to maintain your lawn is cost-effective and much safer. Why DIY when our pricing is so reasonable? Take the long term view and contact Affinity Landscaping for your residential or commercial lawn maintenance needs in the Columbia area.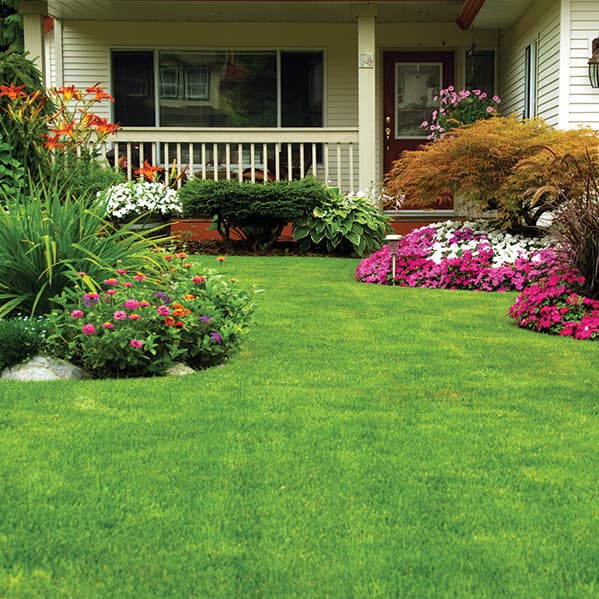 Reviews & Testimonials on Affinity Landscaping in Columbia, SC
There are currently no reviews or testimonials, check back soon!
Lawn Care Articles & Tips
5 Common Landscape Lighting Mistakes To Avoid

Changing your yard with professional landscaping is just the beginning. Enhancing it with quality lighting is a way to improve the aesthetics and make it come alive at night. It's possible to creat […]

Creating Kid Friendly Yards

Current research shows that the average child only spends four hours a week outside, while previous generations were outside over twice that amount of time. With today's busy lifestyles and the easy […]
Get the best in lawn care & maintenance in the greater Columbia area