Sprinkler Repair For Your Columbia Property
A properly designed and installed irrigation system is the backbone of any landscape, and Affinity Landscaping is Columbia's authority on sprinkler repair & installation. A residential lawn care contractor isn't a complete landscaping solution unless they provide sprinkler repair & installation, because without water and proper irrigation, any and all turf and landscaping in Columbia is doomed to fail.
Affinity Landscaping, the Columbia area irrigation experts, not only install sprinkler systems, we also service them. Our experienced sprinkler repair & installation team can diagnose problems, fix and repair them, and have your watering system running efficiently and smoothly again in short order. You can rest assured that our irrigation systems service techs have seen and done it all in irrigation and landscaping. From lawn sprinkler repairs and maintenance to new irrigation installations and designs, we'll take care of your sprinkler repair & installation needs.
A beautiful lawn doesn't happen by itself, and proper irrigation is a requirement to maintain it, so for commercial and residential sprinkler repair & installation in Columbia, Affinity Landscaping is the leading local authority.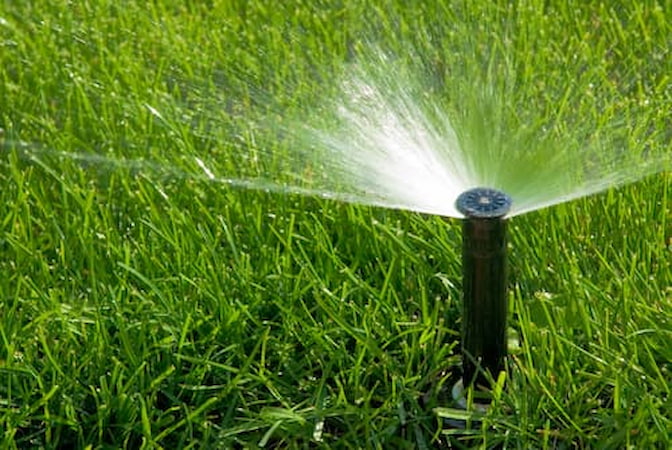 Sprinkler Installation
An irrigation system designed and installed by Affinity Landscaping is a beautiful and cost-effective way to increase the value of your home, save water, and enjoy more free time. From the most basic systems to multiple sites, remotely accessible, central control irrigation, Affinity Landscaping has the irrigation solutions that your South Carolina home or business needs. Let us design your watering system and install it with expertise for effortless irrigation management and healthy, thriving lawns and landscapes.
Renovations to an existing system are also an excellent idea because technology has advanced, and we can now upgrade any system to use less water without changing the infrastructure. Simple things like using drip irrigation in shrub beds or sprinklers that use less water while throwing the same distance. Weather and moisture sensors can be integrated with ease in most cases for a completely automatic system that affords the maximum conservation of water balanced with the ultimate health of your landscape.
Now is a great time to upgrade or replace your residential or commercial sprinkler system. Affinity Landscaping can do that, and if you're ready to go "all in" on your outdoor redesign, our expert staff offers complete landscaping concept development, regional-friendly plant and turf consultation, landscape and hardscape design, and professional installation and continuing maintenance.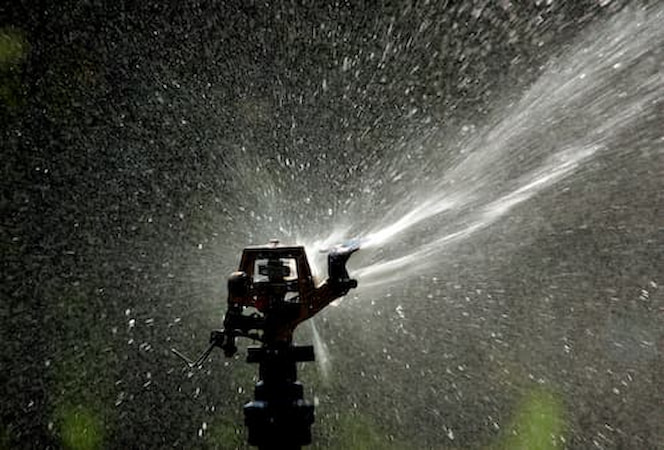 Lawn Care Articles & Tips
5 Common Landscape Lighting Mistakes To Avoid

Changing your yard with professional landscaping is just the beginning. Enhancing it with quality lighting is a way to improve the aesthetics and make it come alive at night. It's possible to creat […]

Creating Kid Friendly Yards

Current research shows that the average child only spends four hours a week outside, while previous generations were outside over twice that amount of time. With today's busy lifestyles and the easy […]
Get the best in lawn care & maintenance in the greater Columbia area