Commercial Lawn Care For Your Columbia Property
Affinity Landscaping is the go-to commercial lawn care authority and the preferred vendor for Columbia business and commercial property owners. Our commercial lawn care team operates like a well-oiled SWAT team in grooming and maintaining your lawn and outdoor green areas. We're the dream team for commercial landscaping in Columbia too, with local pros familiar with the best care methods for local lawns and with trained specialists in landscape installation, sprinkler repair, and all aspects of landscaping maintenance and commercial lawn care.
It makes good business sense to contract out your commercial lawn care needs to Affinity Landscaping, the most-trusted commercial lawn maintenance vendor in Columbia.
Affinity Landscaping offers the highest level of professional commercial lawn care in the Columbia area, with a variety of services including: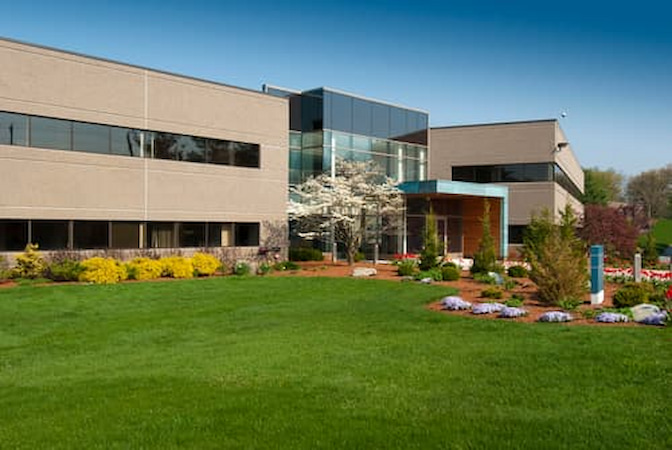 Commercial Lawn Maintenance
Every successful business needs vendors and service providers they can trust for honest value and consistent superior performance. For lush, green, healthy lawns that will compliment your commercial property's first impression and impress potential clients, Affinity Landscaping is an effortless and cost-effective solution. When you contract with Affinity Landscaping, you can say goodbye to all of your commercial lawn maintenance concerns. Let our turf doctors work their magic with fertilizers, irrigation, and seasonally-scheduled mowing and you'll be pleased and amazed at the results. And when you get the bill, the only surprise will be the huge value you received and the priceless piece-of-mind of getting one more business worry off your plate.
Commercial Landscape Management
If your business or commercial endeavor has a physical location, it most likely has landscaping that needs to be properly maintained to avoid projecting a rundown or neglected look to potential clients, customers, and buyers. Affinity Landscaping can check all of the boxes on your outdoor space cleaning and maintenance checklist in one fell swoop with affordable commercial landscape management that you can trust for timely, reliable, consistently excellent service. Our team can cover all of your landscaping needs, including: plant, tree, and shrub nutrition and fertilization; irrigation system installation and repair; seasonal mowing, trimming and pruning; and any other tasks you wish to assign us. A beautiful lawn doesn't happen by itself, and a stunning commercial outdoor space doesn't stay stunning without the proper care, so trust Affinity Landscaping with your commercial landscaping management needs and check that box off your to-do list permanently.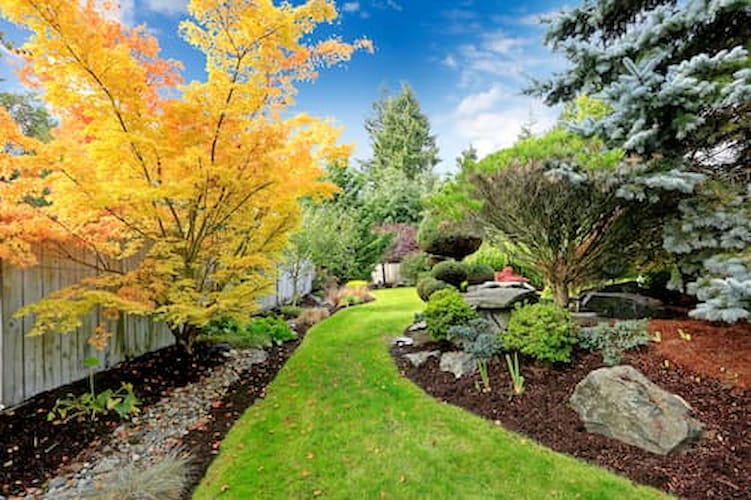 Seasonal Care
We realize that many businesses are seasonal and their landscaping needs are seasonal as well. We recognize that the spring and summer seasons require more frequent landscaping and lawn maintenance, and the colder months require fewer visits and less work. We price accordingly and won't try to trick you into a contract that wouldn't properly serve your needs and be fair to you. We'll be there for you in the summer heat when the plants are all growing like Jack's beanstalk, and we'll be there in the winter for fertilization and preservation. Affinity Landscaping is your trusted commercial landscaper for all seasons.
Turf Care
A lush, full lawn can be a challenge in many commercial settings, especially in the city with car exhausts and pollution can stunt the growth of certain turfs, grasses, shrubs, and plants. Especially in commercial settings where a company's image is linked to its physical location's appearance, professional lawn care is a necessity for maintaining healthy, beautiful turf. If your business, rental, or commercial property has a lawn, you need the turf doctors at Affinity Landscaping, we'll keep your commercial turf green while saving you some green.
Tree & Shrub Care
Commercial properties do not shine by turf alone! Artfully placed vegetation can make a statement about your commercial property, and trees, shrubs, bushes, and flowers need regular maintenance too. With a lifetime of knowledge and experience caring for local South Carolina flora and fauna, Affinity Landscaping is the perfect choice to care for your plants and trees in your commercial property's outside spaces. Guarantee the health and continued beauty of your commercial landscaping investment and trust Affinity Landscaping with your business landscape.
Lawn Care Articles & Tips
5 Common Landscape Lighting Mistakes To Avoid

Changing your yard with professional landscaping is just the beginning. Enhancing it with quality lighting is a way to improve the aesthetics and make it come alive at night. It's possible to creat […]

Creating Kid Friendly Yards

Current research shows that the average child only spends four hours a week outside, while previous generations were outside over twice that amount of time. With today's busy lifestyles and the easy […]
Get the best in lawn care & maintenance in the greater Columbia area