Columbia's Number One Source For Landscape Lighting
Imagine your current home in Columbia, but better and brighter-- that's the power of landscape lighting when designed and installed by a professional landscaping expert. At Affinity Landscaping, we'll take your exterior and make it spectacular with our outdoor lighting solutions. Our exterior lighting services are an excellent way to take your landscaping from ordinary to extraordinary.
The key to success with landscape lighting isn't just about proper placement planning; it's about safety by hiring a Columbia landscaping professional who knows what they're doing. Luckily, when you work with Affinity Landscaping for your landscape lighting, you'll get double the expertise! We're partnering with Outdoor Lighting Experts with each landscape lighting service we perform, using American-made fixtures and high-quality equipment.
To find out for yourself all of the great things about us, call today and schedule your free estimate for landscape lighting or any of our other services.
Helping You Every Step Of The Way
There's no reason for your well-manicured lawn to disappear off the radar once the sun sets. Why invest all the time, effort, and money into having the perfect landscaping if it's not going to be a focal point all day and all night? Working with a professional for lighting installation can also include the right kind of landscape lighting. At Affinity Landscaping, we're here to help you understand the options that you have and offer the best layout planning and design.
When you opt for outdoor lighting on your Columbia provides:
Beauty and elegance
Safety and security
A positive focal point
Draws focus away from unsightly details
Increase in property value
Although your local home improvement store sells lighting for the outdoors, you're not going to get your desired outcome by treating this as a DIY project. The layout planning and electrical installation are details that should be handled by industry experts.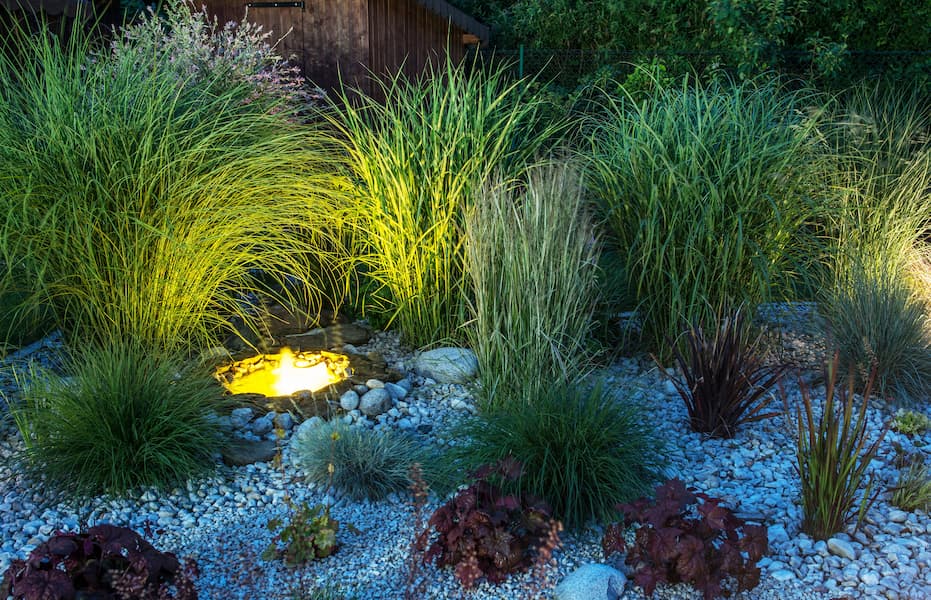 Helping You Every Step Of The Way
When faced with a decision, most homeowners want to be able to do some research so they can make the best choice. It's no different when it comes to selecting a professional company to hire for a job like exterior landscape lighting. When you hire professionals like the teams at Affinity Landscaping and Outdoor Lighting Experts, you're choosing local companies with experience and skill in the industry that you can rely on. Some more of the top reasons locals depend on us for this type of work are:
Established history
Known for superior work
Focused on safety and customer satisfaction
Skilled with electrical work & lighting design
Our landscape lighting is meant to help beautify your yard and the outside of your home. However, it will also make it safer for maneuvering around in the dark and lower the risk of criminal activity. When the time comes that you realize you want landscape lighting for your home or you need sprinkler repair or installation, you'll also know who to contact for exceptional service. Stop putting off until tomorrow what we can do right now! Call Affinity Landscaping now and gain access to the best landscape lighting available in Columbia.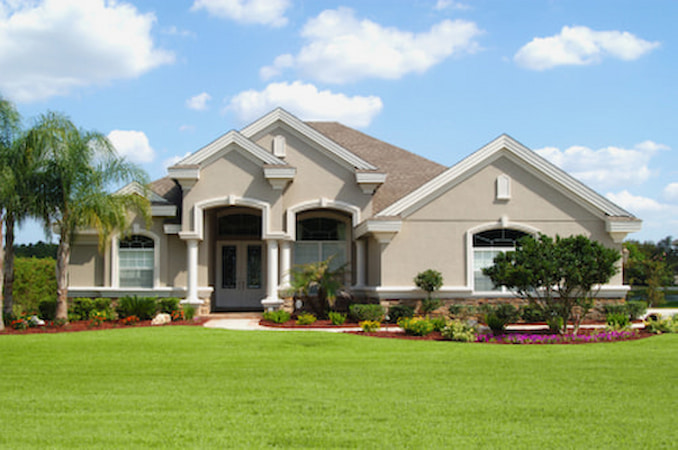 Lawn Care Articles & Tips
5 Common Landscape Lighting Mistakes To Avoid

Changing your yard with professional landscaping is just the beginning. Enhancing it with quality lighting is a way to improve the aesthetics and make it come alive at night. It's possible to creat […]

Creating Kid Friendly Yards

Current research shows that the average child only spends four hours a week outside, while previous generations were outside over twice that amount of time. With today's busy lifestyles and the easy […]
Get the best in lawn care & maintenance in the greater Columbia area